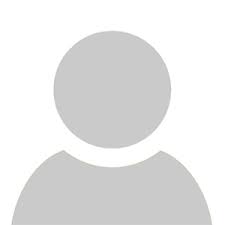 Posted by
JIC B#06 Office, Abu Dhabi
Posted 7 months ago.
End By 10 April 21
Key Skills Required : Excellent Communication Skills Good knowledge in Graphic Designing and Media Works
Description
To greet and assist the visitors who comes to JIC office.
To receive, direct and relay telephonic calls. Note and relay messages appropriately.
Respond politely and positively to all telephonic/direct inquiries, provide appropriate information as may be required and as per the company guide lines
To receive, direct, dispatch and record all inward outward mail correspondence
To file all correspondence and maintain the filing system in good order
To provide for secretarial support to Managing Director.
To Monitor, maintain record, forward requirement to procurement dept. for office supplies.
Should have good computer knowledge and experience in Graphic designing, media
Assist in planning meetings, conferences and any other related company activities.
Ensure upkeep of the office and supervise cleaning activity
Supervise day to day activities of Office service staff
Secretarial/ Clerical support to departments in the office whenever required.
To ensure ADFCA/ISO/OSHAS guidelines are followed and records are followed and records maintained as required pertaining to the office
To monitor Office Food Requirements, food lunch feedback
Maintaining office staff timesheet
Inward & outward record
Monthly Stationery Requirements
Monthly making IOC for Sports & Birthday
Staff Welfare Activities coordination (Twister, Sports, Birthday, Funday)
Staff Welfare Gifts record & stock maintenance
Certificates Coordination
Adhere to OP 5.7-1 Emergency Preparedness and response Section 5.15 as applicable for individual designation and employees.
Job Type: Full Time
Salary: 0 AED to 3000 AED
Experience: 1 Year