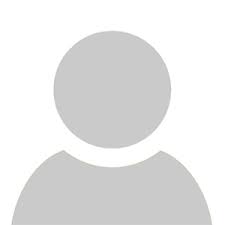 Posted by
JIC B#06 Office, Abu Dhabi
Posted 2 months ago.
End By 30 June 22
Key Skills Required : 1.Knowledge – Multicuisine ( International, Asian, Arabic, Filipino , Theme Nights , Pastries, Bakeries etc.…) 2.Knowledge on New Menu developments. 3.Knowledge on Food Presentation & Carvings. 4.Knowledge on food Menu planning & Costing
Description
· Liaison on a regular basis with DOPM/PM for Daily Indent, Pax on Board, Menu Planning or any other additional services based on the approved budget.
· To Monitor HACCP guidelines and safety standards of the Food Production Process.
· To monitor high standard of Staff discipline.
· All information suggestion and complaints regarding Production need to be channelized through Exec. Chef.
· Hold periodical review meetings with Production staff, Supervisors in coordination with Project Manager.
· Reports daily to DOPM/PM and on periodically to Operations Manager.
· Responsible for smooth and efficient operations of the Production Department.
· Plan for the duty roaster for Production Supervisor and Production Staff in coordination with the Project Manager.
· Responsible for Hygiene Standards in the Production area and the personal hygiene standards of the Production Staff at Site.
· Responsible for HSE findings closure on daily basis.
· Responsible for Menu Planning, Weekly / Daily / Monthly requisitions, Food Sampling, Food Cost, Customer Satisfaction, Customer feedback from Dining.
· To monitor pre & post production wastage on daily basis.
· To prepare the ODC menus in coordination with DOPM/PM and follow the menu development process.
· Responsible for the implementation & follow up of best practices in the industry and for the successful completion of ISO standards as per the requirement of the Company.
· Plan for the Annual Leave of the Production Staff ensuring smooth Operations of the Production Department.
· Responsible for the successful implementation and compliance of Integrated Management System at site and an active member of the IMS Team.
· To ensure safe work will be carried out all times by adhering to the requirements of Health and Safety Standard to achieve incident free work place.
· To do the mentoring & monitoring of the low performers and do the counselling section with the coordination of DOPM/PM
Job Type: Full Time
Salary: 5000 AED to 10000 AED
Experience: 6 Year